Wednesday 15th February 2017 - 6.30pm to 8.30pm
Legal & Practical Response to Child Abuse - VIC specific
Under NQF you are required to do regular Child Protection training. Do you need to do a refresher Child Protection course? Do you have a laptop/computer and two free hours? Well this is for you!! You can relax in the comfort of your home and do your training.
Learning Outcomes:
Definition of child abuse;

Types of child abuse;

Indicators of child abuse;

Early Intervention and Prevention tools;

Federal, State and Civil laws as pertained to child protection and civil liability;

Child Protection requirements under relevant National Frameworks;

Reporting of child abuse;

Managing disclosures;

Recording and documenting
All attendees will receive a Certificate and a copy of relevant notes & forms from the webinar.
$45.00 per person - discounts apply for large groups
To book - call 1300 794 644 or email enquiries@insafehands.net.au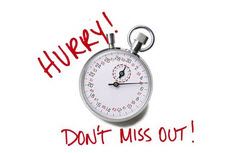 For posting your valuable comment, please
Login